Tour de France 2019: Emotional Egan Bernal says Geraint Thomas would be 'crazy' to attack him on final stage
At the end of one of the more bizarre days in modern Tour de France history the young Colombian is on the verge of winning his first maillot jaune
Egan Bernal, champion in waiting. At the end of the more bizarre days in modern Tour de France history, the 22-year-old Colombian is one day's ride from sealing his first yellow jersey. On the evidence of the past three weeks, It is unlikely to be his last.
In a way it was cruel on Bernal that he should have been stopped in full flow, and that his crowning performance on top of the highest peak of the Tour was essentially overshadowed by weather. Yet it felt somehow fitting that long after Bernal had left his rivals behind, the only thing in the Alps with the power to stop him was the might of nature itself.
He almost kept going. As he descended the mighty Col de l'Iseran towards the day's final climb, word came through his earpiece that the stage had been suspended. "I was riding full gas downhill and I could hear they were saying 'stop! stop!'," Bernal said. "But I didn't want to stop. I wasn't sure and I asked them to explain in Spanish. That's when I understood."
Race director Christian Prudhomme acted swiftly and decisively to end the race after learning of the flash hailstorm ahead, before footage of mud bursting on to the road and a snowplough overwhelmed by flooding quickly confirmed that it was the right call. Later organisers revealed a truncated 59km route for Saturday's stage 20 amid the threat of more landslides.
Race commissaires took the time of each rider at the top of the Iseran, elevating Bernal into the yellow jersey with a 45-second lead over Alaphilippe going into the final competitive stage to Val Thorens. The Frenchman looked frustrated as he was ushered into a team car; he had been in full descending mode when the race was stopped, re-gaining some lost time.
Ineos team principal Dave Brailsford praised Bernal's daring ride and dismissed the idea that Alaphilippe had unfairly lost out. "Fortune favours the brave," he said. "If you take what you've seen today and play it forward, I'm sure Alaphilippe would have made a bit of time on the descent. But if he caught the group in front, they wouldn't have helped him. He would have had to do all the work. We'll never know."
Bernal was denied the official stage victory but he didn't care about that. He was hugely emotional at the end, crying as he hugged colleagues, friends and family. "I knew I was in yellow once I got in the car, but I didn't believe it until I got the jersey. Those are things you imagine or dream of, but I never imagined I would do this aged 22."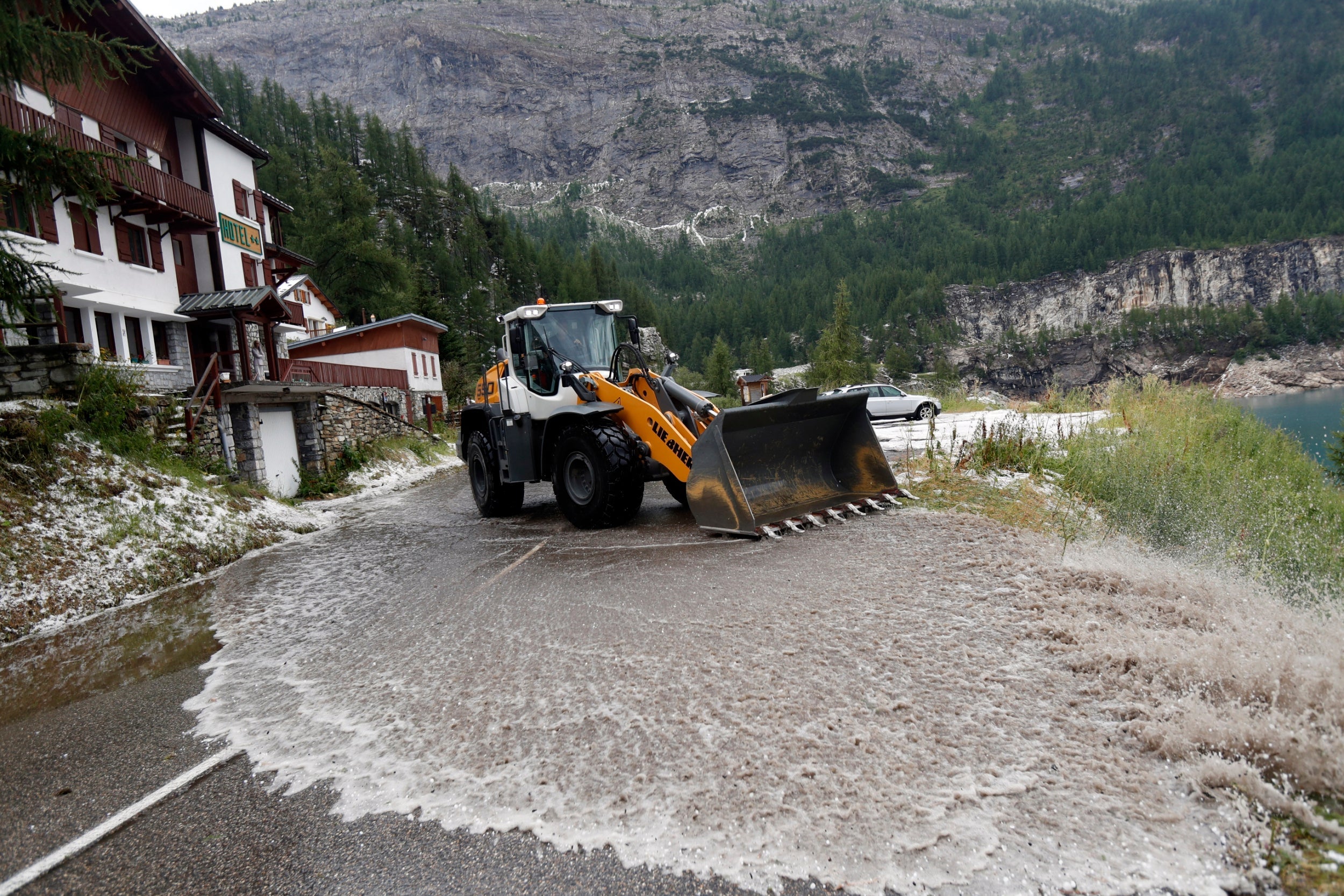 One of those he sped away from was Geraint Thomas, his Ineos co-leader. Thomas had attacked early in the climb as their elite group began to shred, before Bernal took over and the reigning champion could not keep pace. Thomas is now third overall, 1min 13sec down on his team-mate, and will surely be instructed – and willing – to serve the young Colombian's cause.
"If he wants to attack, he can, but I think it would be crazy in these circumstances," said Bernal. "I will respect his decision but I think the team should be careful. Thomas is on the podium so it doesn't make sense."
Later, Thomas vowed to support his team-mate. "Most definitely. Going into the last stage, with Egan in yellow, the main thing is that he finishes the job now. For sure, he has decent advantage over everyone else. So yeah, fully support him now," Thomas said.
"He's been incredible from the start. He's a phenomenal talent and we all said last year that he'd win the Tour one day, even if we maybe didn't expect it to be this year. He's been super strong, he's shown he's been climbing one of the best here. We just need to finish this job now."
Even if Thomas was to attack, Bernal would surely catch him anyway. This was a performance of swagger and authority rarely seen in this race by someone so young. It was also refreshing; yes, it is effectively just another Team Sky rider winning the Tour de France, but so often in recent years it was won by containing and defending, rather than charging into the clouds with two climbs and 50km still to overcome.
"I love cycling," Bernal said. "I love to ride, I love the feeling to suffer in the mountains, I love the adrenalin. Today, if I defended I would have been sure of the podium but I would have always wondered what would have happened if I attacked. I'm 22, so I thought if it doesn't work I have many Tours in front of me and I can come back. I'm sure if I hadn't attacked I would have asked myself why I didn't."
It is not an unassailable lead, but in this form and with yellow on his shoulders, it is hard to imagine Bernal fading now. Alaphilippe will not get past him on what is a hard summit finish in Val Thorens, Thomas will surely offer up his services, while fourth-place Steven Kruijswijk, who has been a model of consistency, will likely focus on winning a place on the podium. The top step is Bernal's to take.
Source:  www.independent.co.uk
From Popayan Colombia https://www.pagina100.com
If you liked it, share it with your friends!
Our WhatsApp number +57 323 292 6034