These homemade beauties put the store-bought version to shame.
With a buttery, flaky crust, fresh sweet jam and perfectly sticky frosting, homemade pop tarts are worth the extra effort. They make a wonderfully decadent breakfast in the morning or a crowd-pleasing dessert in the evening.

1MAKE THE PASTRY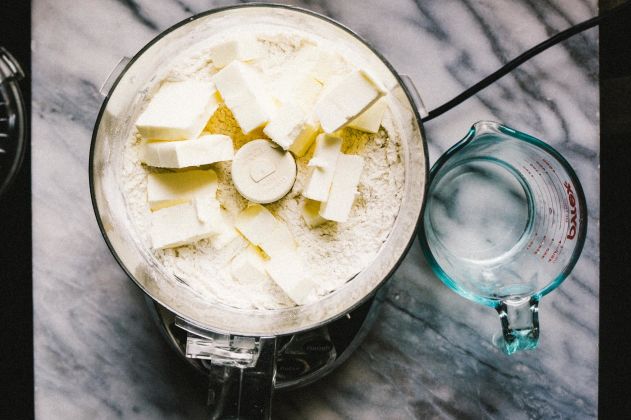 In the bowl of a food processor, combine 2 cups all-purpose flour, 2 tablespoons granulated sugar and 1 teaspoon coarse salt and pulse until combined. Add 2 sticks of butter, cut into pieces, and pulse until the mixture is the texture of coarse meal with some larger pea-sized pieces of butter. Add 6 tablespoons of ice water to the mixture and pulse just until the dough is evenly moistened. You should be able to squeeze a bit of the dough together and have it hold. Add up to two more tablespoons of water if necessary, but don't let the dough get too wet.

TIP Use a pastry cutter or two knives to cut the butter into the flour mixture if you don't have a food processor.
2SHAPE THE DOUGH & CHILL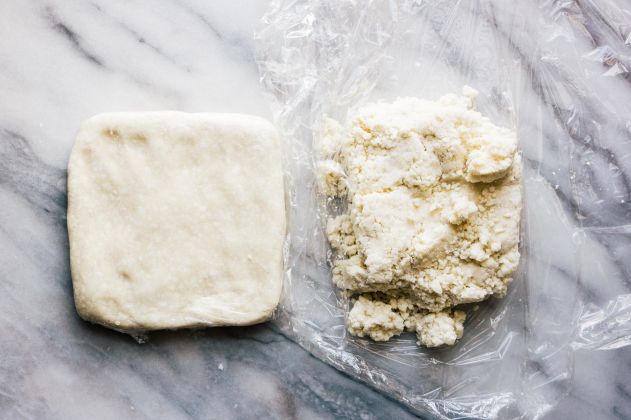 Divide the dough in half onto two pieces of plastic wrap. Shape each half into a square, wrap well and chill for at least 2 hours.
TIP You can chill the dough for up to two days or freeze it for up to a month.
3ROLL & CUT THE DOUGH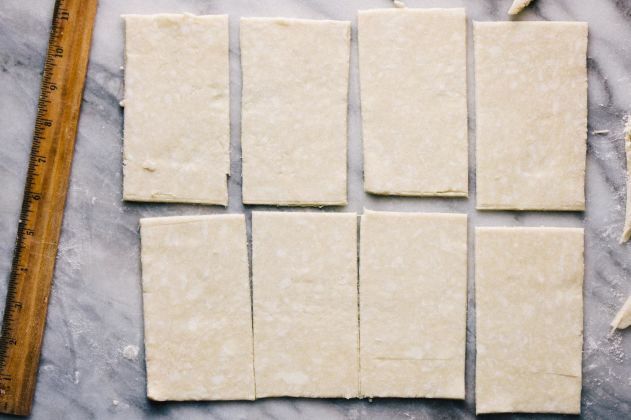 On a lightly floured surface, roll the dough into a 10 1/2-inch by 12 1/2-inch rectangle. Trim 1/4 inch off each edge then cut the dough into 8 rectangles. Transfer the rectangles to a baking sheet and repeat with the remaining disc of dough.

4FILL & ASSEMBLE THE TARTS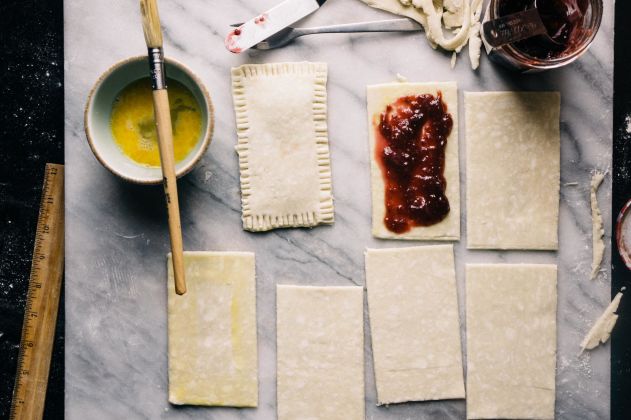 Preheat the oven to 375 degrees F. Make an egg wash by beating 1 egg well. Brush the edges of half of the rectangles with the egg wash. Add 1 tablespoon of your favorite jam to each of those rectangles and spread it out leaving a 1/2-inch border. Top each of these rectangles with another and use a fork to seal the edges. Cut three small slits in the top of each tart to vent steam.
TIP At this point you can freeze the assembled tarts and bake them another day.
5EGG WASH THE ASSEMBLED TART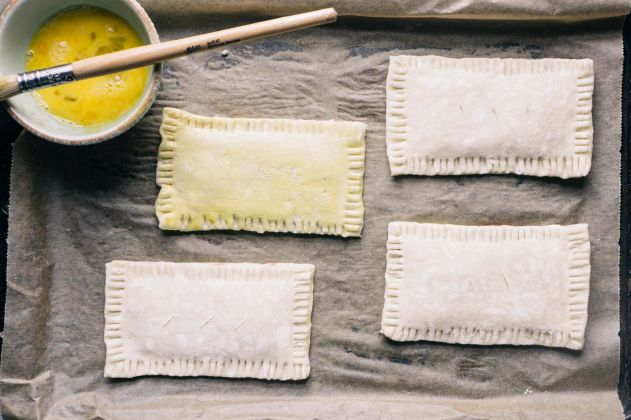 Transfer the tarts to two parchment-lined baking sheets and brush them with egg wash. Bake until deep golden brown, 22 to 24 minutes. Transfer them to a rack to cool completely.

6MAKE THE FROSTING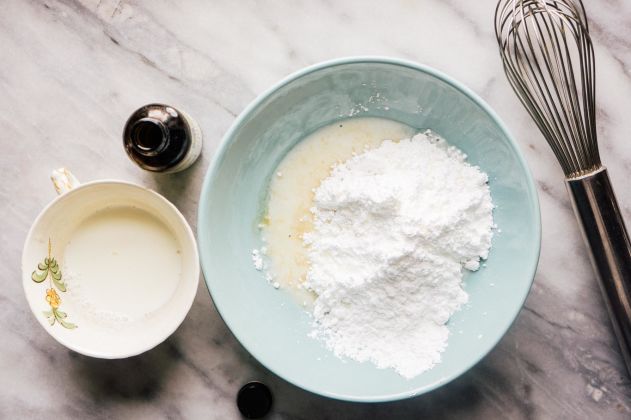 In a medium bowl, whisk together 1 cup cups confectioners' sugar, 2 tablespoons milk and 1 teaspoon vanilla extract. Add a bit more milk for a thinner glaze, if you like.

7FINISH THE TARTS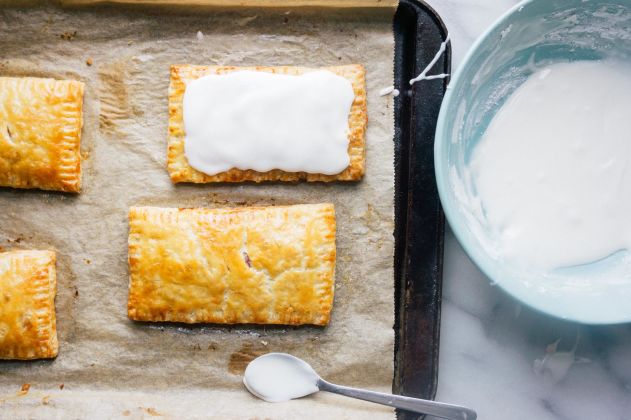 Use a spoon to spread a bit of glaze onto each tart.

8DECORATE & EAT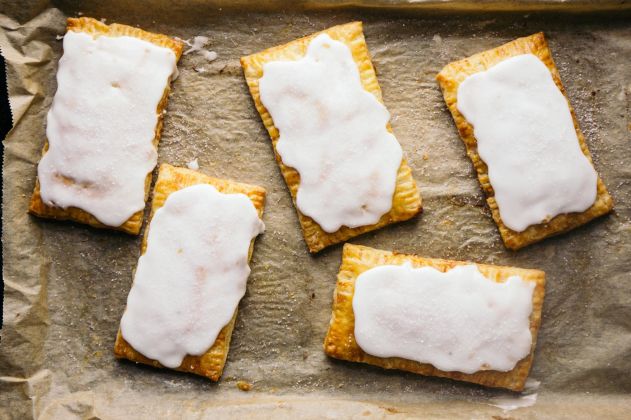 Sprinkle the tarts with sanding sugar and enjoy for breakfast or dessert.

TIP Let the glazed tarts stand at room temperature until the frosting has set before stacking them.
Popayán Colombia https://www.pagina100.com
Fuente: / Source: www.food.com