Covid crashed Obama's party – should Delta change your plans?
Is it safe to go to a music festival? We asked some experts.
Some of the biggest names in Hollywood and Washington might suddenly have a weekend free. Former President Barack Obama has scaled back his birthday bash – leaving a few hundred rich and famous at home like the rest of us.
The last-minute change of course comes as Covid-19 cases, deaths and hospital admissions rise around the globe – driven by the highly contagious Delta variant.
Delta has dimmed dreams of a two-shot summer full of mask-free and un-distanced social gatherings – and not just for Mr Obama.
"The rules of the game with Delta have changed a little bit," says Dr Abraar Karan, an infectious disease expert at Stanford University. "This is a reminder to people that the virus never really left, and it's back in a meaningful way now."
So what does that mean for your summer plans? The BBC asked health experts and a Covid-conscious event planner how you should approach get-togethers during this so-called summer of freedom.
A big budget birthday party
To commemorate the big 6-0, former President Obama had reportedly invited around 500 of his closest friends – plus 200 staff – to join him this weekend at his Martha's Vineyard vacation home.
Some guests had already arrived when Mr Obama announced the change in plans on Wednesday. His party will be "significantly scaled back" due to the Delta variant, a spokeswoman said, to host only family and close friends.
But if you've still got an invite to a similarly swanky – and sizeable – celebration, should you go?
Dr Amesh Adalja, a senior researcher in infectious disease and pandemic preparedness at Johns Hopkins University, says the key is vaccination status.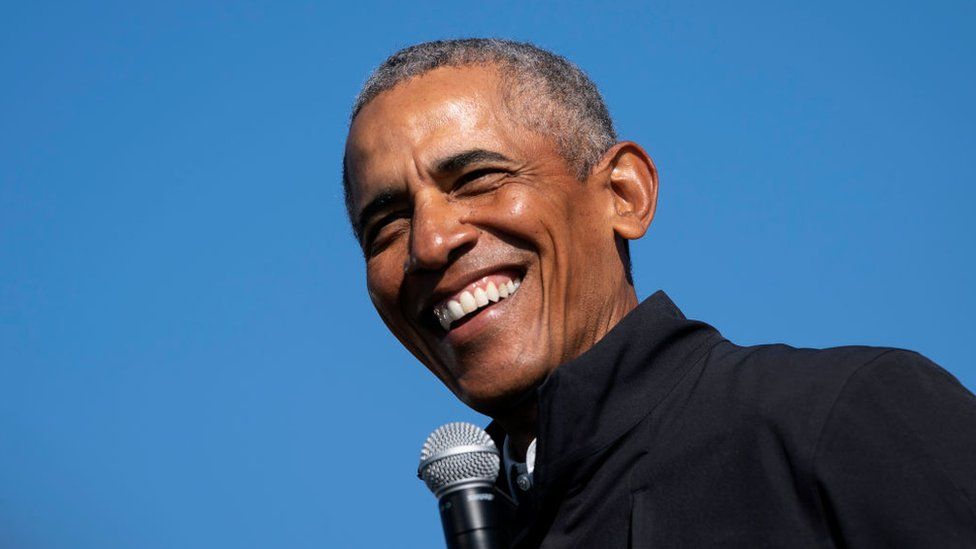 "The vaccines are working perfectly to prevent serious disease," Dr Adalja told the BBC in an email, adding that any breakthrough infection for the vaccinated would be "like a common cold or even less".
"I would have no problems attending any of these events as a fully vaccinated individual."
But Stanford's Dr Karan advocates for more caution, and would opt out of a celebration of this size. His main concern would be the travel before and after possibly spreading infections as guests come and go.
So if you have your own large gathering coming up, ensuring attendees are fully vaccinated is an important first step. Even better – move the party outside and reacquaint yourself with socially distanced socialising.
The good news is that compliance for private parties is likely to be high, says Lauren Schaefer, whose events company The Get Together offers a Covid-coordinating service to clients.
"Guests are willing to do whatever they have to do to celebrate with their loved ones," she says. And if some guests are either Covid-wary or restriction-averse -"they're allowed not to come".
A large-scale music festival
This past weekend, Chicago's Lollapalooza drew an estimated 100,000 people for every day of the four-day music festival, held in the city's Grant Park.
To attend, people had to provide proof of vaccination or a negative Covid-19 test. Masks were required in indoor spaces.
Lollapalooza's organiser said last week that 90% of attendees showed proof of vaccination. Some 600 people were turned away for not having the correct paperwork.
But photos and videos of the event showing a sea of unmasked revellers have raised concerns of a bump in Covid-19 cases.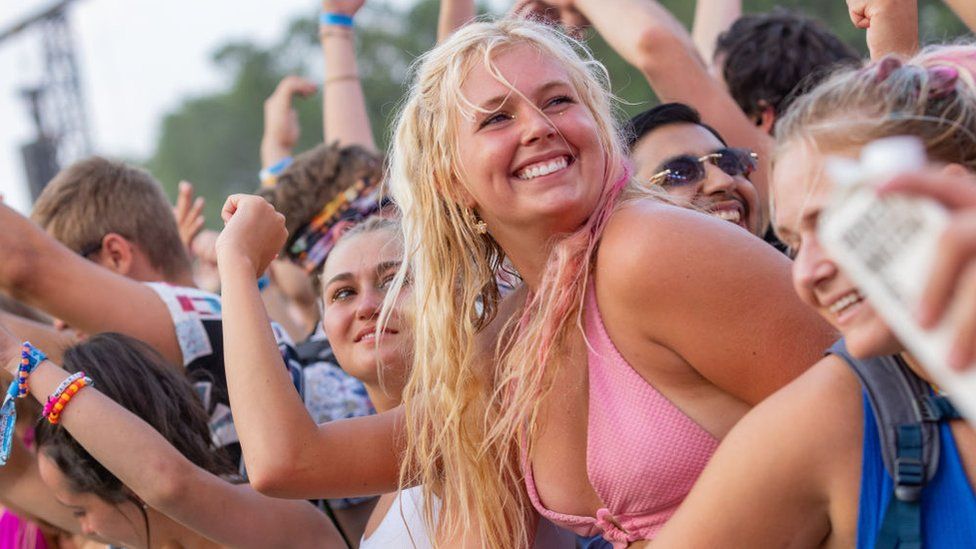 Dr Karan has decided to skip music festivals entirely this summer. And given the current caseload in the US, he does not think a gathering this large should have been held at all.
With hundreds of thousands of people involved, you can't reliably verify that everyone is vaccinated or properly tested, he says. "You're going to have spread – that's inevitable."
And while many of those crowded together in downtown Chicago might have been vaccinated young people – not particularly at risk of serious illness – there's no way of knowing the risk they pose to others.
"A lot of these people in their late teens and twenties are going to go home to parents," Dr Karan says.
If you're still eyeing some festival fun this summer, Dr Karan recommends a return to the coronavirus basics: wear a mask, stay outdoors, and keep as much distance from others as possible.
A backyard barbecue
For those opting out of large-scale festivals and parties this summer, a backyard neighbourhood gathering might still be on the agenda.
Dr Karan and Dr Adalja are in agreement on this one: you can RSVP "yes" to a small, outdoor gathering of this kind.
Neighbourhood barbecues boast a particular benefit, Dr Karan says, as you are staying close to home and avoiding infection on the plane or train journey there.
But which neighbourhood you find yourself in matters too.
Cities in the US range widely in terms of vaccination rates and caseloads. At a party in Santa Cruz County, Arizona, for example, where 78% of residents are vaccinated, you may be more at ease than in Miami, Florida.
That doesn't mean you should be handshaking and hugging your way through the night, Dr Karan notes. Risk should still be minimised whenever possible.
Delta has not yet driven us back to square one – but ditching Covid-19 precautions right now would be premature, according to Dr Karan, and adapting to the latest data will be critical.
"There are going to be some people who say: 'you promised us we'd never have to wear masks again,'" he says. "But there's no such thing as never in a pandemic.
"We can't predict the future, we can only do our best to keep people safe."
SOURCE: www.bbc.com
BY: Holly Honderich BBC News, Washington
ILLUSTRATION: GETTY
COMPARTE PAGINA 100 EN TUS REDES